Hilarión Eslava – Su música / His music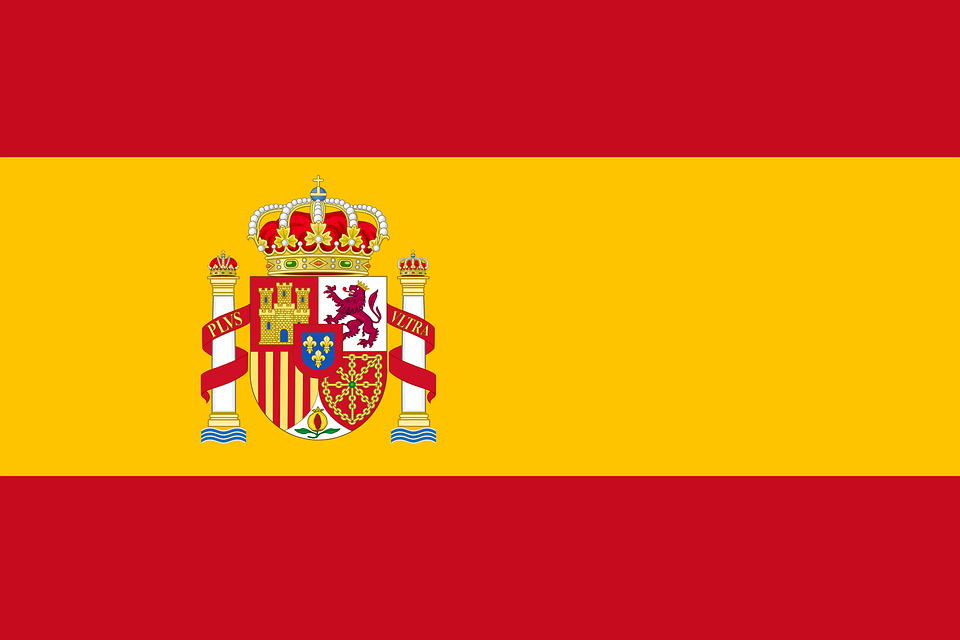 (Descripción actualizada 9 de junio de 2022) Esta página provee acceso a información y archivos de música re-editada, incluyendo en la mayor parte de los casos el código CPE (Catalogación Preliminar de Eslava, ver Catálogo) de cada pieza, instrumentación ("setting"), partitura ("score", formato pdf) y fecha de re-edición ("last edited", en formato día-mes-año), audio sintetizado (formato mp3) o, en algunos casos, vídeo (enlace a YouTube), acceso a Musescore®, notas de la editora ("editor's notes", en formato pdf) y una breve referencia a la fuente ("source") de la partitura original. Musescore es una versátil plataforma en su mayor parte gratuita y de fácil acceso para profesionales y aficionados de la música. Musescore permite además:
Compartir archivos.

Seguir la partitura durante la ejecución de la pieza.

Descargar la música en una variedad de formatos, incluídos MIDI, pdf, mp3 y Music xml (función disponible solamente con suscripción a Musescore PRO). En formato pdf, el programa puede fácilmente imprimir partituras y particellas.
Los enlaces de Musescore citados en las tablas que aparecen en esta página corresponden a los archivos creados individualmente para cada pieza durante el proceso de edición. Debido a limitaciones de programación y mantenimiento, el contenido de las tablas es mayoritariamente en inglés. Si necesitas ayuda, no dudes en contactarnos. Nota: Las dimensiones de las tablas están diseñadas principalmente para pantallas de ordenador, laptops o tablets y podrían no funcionar correctamente con teléfonos móviles.
IMPORTANTE – NORMAS DE USO – LÉELAS, POR FAVOR: El propósito principal de esta web es impulsar la difusión de la música de Hilarión Eslava. Consecuentemente, y a menos que no se indique explícitamente lo contrario, puedes libremente acceder a, escuchar, descargar y usar cualquiera de las partituras, archivos de audio, y notas editoriales enlazadas a esta página, con tan sólo las dos siguientes condiciones: (1) Que el contenido de los archivos no se usará con fines de lucro sin contar con la autorización previa por escrito de los propietarios de esta web y, en el caso de partituras, el de los administradores de las instituciones de las que procedan las partituras, y (2) que en todo momento mantendrás las referencias apropiadas y completas a la procedencia y autoría de los archivos, incluyendo las anotaciones al fondo de las partituras. El acceder a estos archivos supone tu aceptación de estas condiciones. Contáctanos para cualquier pregunta o asistencia.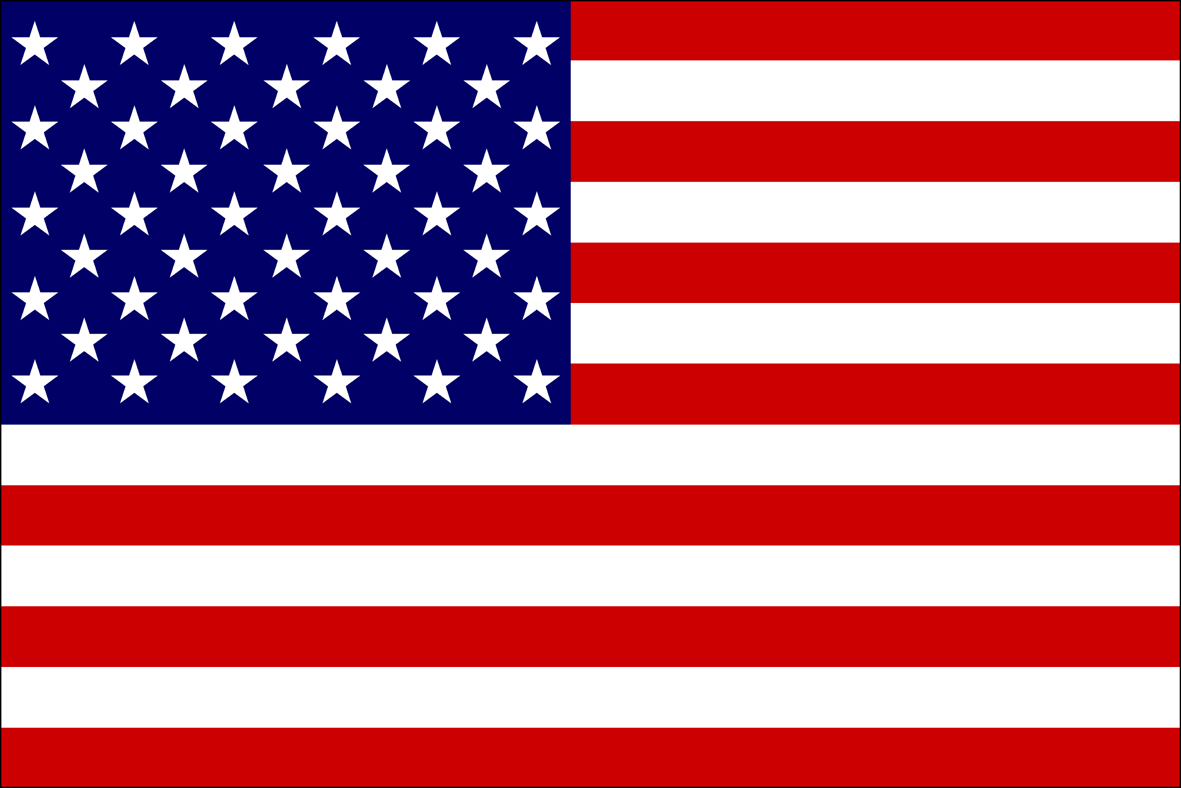 (Description updated 9 June 2022) This page provides access to information and files for re-edited music, including in most cases the CPE code (Catalogación Preliminar de Eslava, see Catalogue page) of each piece, setting, score (in pdf format) and date of last edit (in day-month-year format), synthesized audio (mp3 format) or, in some cases, video (YouTube link), access to Musescore®, editor's notes (pdf), and a brief reference to the source of the original score. Musescore is a versatile platform that is for the most part free and easy to access intended for professional and amateur musicians. Musescore furthermore allows:
File sharing.

Following the score during playback.

Download the music in a variety of formats, including MIDI, pdf, mp3, and Music xml (function available only with subscription to Musescore PRO). In pdf format, the program can easily print both general scores and individual parts.
The Musescore links that appear on the tables below correspond to files individually created for each piece during the editing process. Due to programming and maintenance limitations, most of the contents of the tables are in English only. If you need help, please do not hesitate to contact us. Note: The tables are dimensioned mainly for viewing on desktop computer, laptop, or tablet screens and may not display correctly with cell phone screens.
IMPORTANT – USE POLICY – PLEASE READ: The main purpose of this site is to help disseminate the music of Hilarión Eslava. Accordingly, and unless otherwise explicitly indicated, you may freely access, listen to, download, and use any of the scores, audio files, and editor's notes linked to this page, with only the following two conditions: (1) That the contents of the files will not be used in any for-profit activities without prior authorization in writing from the owners of this site and, for scores, from the administrators of the institutions where the transcribed scores originated, and (2) that you will keep at all times the full and proper attribution and sources of the files, including the footnotes shown at the bottom of the scores. Your accessing the files on this site implies your acceptance of these terms. Please contact us for any questions or assistance.
Abreviaturas / Abbreviations
ACBa = Archivo de música de la Catedral de Badajoz, Spain
ACC = Archivo de música de la Catedral de Cádiz, Spain
ACSal = Archivo de música de la Catedral de Salamanca, Spain
AHNE = Archivo Histórico Nacional de España, Madrid, Spain
ARGN = Archivo Real y General de Navarra/Fondo Familia Huarte, Navarra, Spain
ASM = Arxiu de música de la Seu de Manresa, Manresa (Barcelona)
BCat = Biblioteca de Catalunya/Library of Catalonia, Barcelona, Spain
BDCYL = Biblioteca Digital de Castilla y León, Spain
BHMM = Biblioteca Histórica Municipal de Madrid, Spain
BL = The British Library, Novello Collection, London, England
BNE = Biblioteca Nacional de España/National Library of Spain, Madrid, Spain
BNF = Bibliothèque Nationale de France, Paris, France
BVEM = Biblioteca Musical Víctor Espinós (Biblioteca Municipal), Madrid, Spain
CDMA = Centro de Documentación Musical de Andalucía, Granada, Spain
Eresbil = Eresbil, musikaren euskal artxiboa/archivo vasco de la música/Basque music archive, Errenteria (Gipuzkoa), Spain
FMCMSC = Fondo de Música de la Catedral Metropolitana, Santiago, Chile
FMVC = Fondo Manuel Villalba, Centro de Documentación Musical de Andalucía, Granada, Spain
HM = Hermandad de Montserrat (by permission), Sevilla, Spain
HSI = Hermandad de las Tres Caídas de San Isidoro (by permission), Sevilla, Spain
HV = Hermandad del Valle (by permission), Sevilla, Spain
KBR = Koninklijke Bibliotheek/Bibliothèque Royale de Belgique, Brussels, Belgium
MDR = Monasterio de las Descalzas Reales – Real Biblioteca del Palacio Real, Madrid, Spain
MSIR = Archivo de música del Monasterio de Santa Isabel la Real, Granada, Spain
RBPR = Real Biblioteca del Palacio Real, Madrid, Spain
RCAGP = Archivo de la Real Capilla, Archivo General de Palacio, Madrid, Spain
RCSCC = Real Colegio-Seminario de Corpus Christi, Valencia, Spain
RCSMM = Real Conservatorio Superior de Música de Madrid/Royal Music Conservatory of Madrid, Spain
UCA = Artesis Plantijn Hogeschool Antwerpen/Artesis Plantijn University College Antwerp, Belgium
UCMCSCS = Universidad Complutense de Madrid – Biblioteca Histórica "Marqués de Valdecilla", Fondo Convento de Santa Clara de Sevilla
UGR = Universidad de Granada, Campus Universitario de Cartuja – Departamento de Historia y Ciencias de la Música
URLBB = Universitat Ramón Llull – Biblioteca Borja, Sant Cugat del Vallès (Barcelona), Spain
Música Sagrada / Sacred Music
Cuaresma y Pascua / Lent and Easter
| Title/Description | CPE | Setting | Last edited | Score (pdf) | Audio (duration) | Musescore file | Editor's notes | Source |
| --- | --- | --- | --- | --- | --- | --- | --- | --- |
| El Penitente - Plegaria para tiple o tenor, Obra 146 | 395 | S or T/orchestra or piano/organ | 4-Apr-22 | View | Play (3:54) | View | View | BNE |
| Coplas al Septenario de Nuestra Señora de los Dolores | 534 | Voice/organ | 8-Jan-21 | View | Play (1:28) | View | View | MSIR |
| Coplas al Septenario de Nuestra Señora de los Dolores | 534 | SA/organ | 1-Jan-22 | View | Play (3:26) | View | View | CDMA |
| Letrillas para las Tres Horas de Viernes Santo | 566 | SATB/piano or organ | 16-Apr-22 | View | Play (4:18) | View | View | Eresbil |
| Fantasía Religiosa a la Resurrección de Ntro. Señor Jesucristo | 401 | Organ | 11-Jan-21 | View | Play (11:05) | View | View | Eresbil + BNE |
| Lamentación 1a del Miércoles Santo, Obra 57 | 123 | Voices/choir/orchestra with piano reduction | 7-Jun-22 | View | Play (22:53) | View | View | BNE |
| Lamentación 2a del Miércoles Santo, Obra 137 | 424 | Voices/choir/orchestra with piano reduction | 7-Jun-22 | View | Play (8:54) | View | View | BNE |
| Lamentación 3a del Miércoles Santo, Obra 138 | 425 | Voices/choir/orchestra with piano reduction | 9-Jun-22 | View | Play (8:39) | View | View | BNE |
| Lamentación 1a del Jueves Santo, Obra 139 | 426 | Voices/choir/orchestra with piano reduction | 17-Jun-22 | View | Play (9:41) | View | View | BNE |
| Lamentación 2a del Jueves Santo, Obra 140 | 427 | Voices/choir/orchestra with piano reduction | 17-Jun-22 | View | Play (12:18) | View | View | BNE |
| Lamentación 3a del Jueves Santo, Obra 141 | 428 | Voices/choir/orchestra with piano reduction | 17-Jun-22 | View | Play (8:11) | View | View | BNE |
| Lamentaciones breves del Viernes Santo | 194 | Voices/choir/orchestra with piano reduction | 19-Jun-22 | View | Play (10:15) | View | View | Eresbil |
| Lamentaciones ad libitum de Semana Santa | Mult. | S or T/organ | 11-May-22 | View | Play (37:14) | View | View | Eresbil |
| Dos Antífonas para el Lavatorio de Jueves Santo | 393 | SATB a cappella/KB red. | 6-Mar-21 | View | Play (2:30) | View | View | FMCMSC |
| Victimæ Paschali - Secuencia de Resurrección, Obra 132 | 381 | SATB/orchestra or organ | 17-Oct-22 | View | Play (4:01) | View | View | BNE |
| Christus factus est, Obra 149, 153 | 353 | SATB/orchestra/keyboard reduction | 17-Jun-20 | View | Play (6:49) | View | View | BNE |
| Christus factus est | 533 | Voices/orchestra/keyboard reduction | 5-Sep-20 | View | Play (4:56) | View | View | Eresbil |
| Cor mundum crea (fragmento Miserere a 4) | 669 | T solo/piano or organ | 18-Jul-22 | View | Play (2:31) | View | View | FMVC |
| Miserere Breve, Obra 134 | 411 | SATB/orchestra/KB red. | 12-Nov-20 | View | Play (9:10) | View | View | Eresbil |
| Miserere a ocho, Part I | 430 | Voices/choir/orchestra with piano reduction | 13-Jan-23 | View | Play (20:15) | View | View | FMCMSC |
| Miserere a ocho, Part II | 430 | Voices/choir/orchestra with piano reduction | 4-Feb-23 | View | Play (20:43) | View | View | FMCMSC |
| Miserere a ocho, Part III | 430 | Voices/choir/orchestra with piano reduction | 21-Feb-23 | View | Play (16:18) | View | View | FMCMSC |
| Miserere (multiple versions) | See Notes | Various settings | -- | See Notes | -- | -- | View | -- |
Espíritu Santo y Pentecostés / Holy Spirit and Pentecost
| Title/Description | CPE | Setting | Last edited | Score (pdf) | Audio (duration) | Musescore file | Editor's notes | Source |
| --- | --- | --- | --- | --- | --- | --- | --- | --- |
| Veni Sancte Spiritus - Secuencia de Pentecostés, Obra 131 | 380 | SATB/orchestra or piano | 5-Oct-22 | View | Play (6:12) | View | View | BNE |
Corpus Christi, Santísimo Sacramento / Feast of Corpus Christi, Blessed Sacrament
Title/Description
CPE
Setting
Last edited
Score (pdf)
Audio (duration)
Musescore file
Editor's notes
Source
Lauda Sion Salvatorem - Secuencia de Corpus Christi, Obra 130
359
SATB/orchestra or piano
20-Oct-22
View
Play (8:19)
View
View
BNE
¡Oh, Admirable Sacramento!
598
S or T/piano or organ
28-Mar-21
View
Play (2:37)
View
View
Eresbil
O Sacrum Convivium! - Motete,
Obra 156 No. 3
367/3
SATB/organ
9-Aug-22
View
Play (4:03)
View
View
BNE
Ego Sum Panis Vivus - Motete al Santísimo
660
Solo voice/organ
14-Jul-21
View
Play (2:05)
View
View
Eresbil
Panis Angelicus - Motete al Santísimo
601
TSB or SAB/optional keyboard acc.
8-Jan-22
View
Play (1:55)
View
View
ACSal + Eresbil
Seis motetes al Santísimo Sacramento,
Obra 147
369/1-6
SATB a cappella/piano red.
11-May-21
View
Play (15:30)
View
View
BNE
Tres motetes para coro de voces graves
529/1-3
TTBaritonB a cappella/piano red.
15-Jun-21
View
Play (7:39)
View
View
ASM
Villancico y Baile de Seises
("Candor de la luz eterna")
166
Voice/piano
18-Sep-22
View
Play (11:41)
View
View
Eresbil + URLBB
Villancico y Baile de Seises
("Se glorien los mundanos ")
167
Voice/orchestra
18-Jun-20
View
Play (12:11)
View
View
BHMM
Villancico al Santísimo
("El sagrado convite")
658/2
SSTB/organ and contrabass acc.
23-Jun-21
View
Play (4:33)
View
View
BHMM
Villancico al Santísimo
("El sagrado convite")
658/1
S or T/B or S/organ or piano
23-Jun-21
View
Play (4:33)
View
View
Eresbil
Adviento y Navidad / Advent and Christmas
| Title/Description | CPE | Setting | Last edited | Score (pdf) | Audio (duration) | Musescore file | Editor's notes | Source |
| --- | --- | --- | --- | --- | --- | --- | --- | --- |
| Jesu, Redemptor omnium | 550 | SATB/Tenor solo/organ | 1-Feb-21 | View | Play (3:56) | View | View | Eresbil |
| Fantasía Religiosa al Nacimiento de Nuestro Señor Jesucristo | 334 | Organ | 10-Sep-19 | View | Play (9:36) | View | View | BNE + Eresbil |
| Benedicamus Benedico, villancico de Matías Juan de Veana, arr. Eslava | 405/31 | Two choirs/organ/opt. percussion | 26-Apr-20 | View | Play (4:51) | View | View | BNE |
Santísima Virgen / Blessed Virgin
Misas y Oficios Religiosos / Masses and Religious Offices
Música para Hermandades y Cofradías / Music for Hermandades and Cofradías
| Title/Description | CPE | Setting | Last edited | Score (pdf) | Audio (duration) | Musescore file | Editor's notes | Source |
| --- | --- | --- | --- | --- | --- | --- | --- | --- |
| Himno al Stmo. Cristo de la Conversión del Buen Ladrón | 333 | TB solo/TTB choir/orchestra/KB red. | 20-Aug-22 | View | Play (9:45) | View | View | HM/JM Delgado |
| Coplas al Stmo. Cristo de la Conversión del Buen Ladrón | 330 | Tenor solo/TTB and keyboard | 31-Aug-22 | View | Play (5:46) | View | View | HM |
| Salutación a la Santa Cruz | 374 | Two SATB choirs and orchestra/KB red. | 21-Jun-20 | View | Play (2:05) | View | View | Eresbil |
| Letrilla a la Pasión de Nuestro Señor Jesucristo | 564 | STB/piano or organ | 9-Feb-21 | View | Play (4:04) | View | View | Eresbil |
| Coplas al Cristo de la Quinta Angustia | 329 | TB/small orchestra/ keyboard | 23-Jun-21 | View | Play (6:29) | View | View | ACC |
| Himno a Nuestro Padre Jesús del Gran Poder | 348 | TTB/small orchestra/ keyboard | 2-Jul-22 | View | Play (8:48) | View | View | FMVC |
| Coplas a Nuestro Padre Jesús del Gran Poder | 439 | STB/organ | 4-Jul-22 | View | Play (7:22) | View | View | FMVC |
| Coplas a Nuestra Señora de los Dolores | 670 | TT/piano or organ | 14-Mar-23 | View | Play (3:35) | View | View | HV |
| Coplas a Nuestro Señor de las Tres Caídas (1851) | 443 | SS/SSATB choir/small orchestra/KB red. | 1-Mar-23 | View | Play (4:20) | View | View | HSI |
| Coplas a Nuestro Señor de las Tres Caídas (1853) | 442 | TB/SATB choir/small orchestra/KB red. | 28-Feb-23 | View | Play (7:28) | View | View | HSI |
| Coplas a Nuestro Señor de las Tres Caídas | 444 | SS/SSB choir/small orchestra/KB red. | 4-Mar-23 | View | Play (4:45) | View | View | HSI |
Otras obras religiosas / Other religious works
Música Profana / Secular Music
Otras obras / Other works
Title/Description
CPE
Setting
Last edited
Score (pdf)
Audio (duration)
Musescore file
Editor's notes
Source
¡Ay Salero! - Canción andaluza
30
Voice/piano
19-Jun-20
View
Play (3:25)
View
In work
RCSMM
El Pescador - Canción andaluza
129
Voice/piano
15-Jan-20
View
Play (2:52)
View
View
BVEM
Donostiako hiru damatxo - Canción vasca
394
Voice/piano 4 hands
1-Feb-21
View
Play (1:55)
View
View
Eresbil
Un Pensamiento
379
Piano solo
27-Jul-19
View
Play (4:05)
View
View
UCA
Sinfonía Fantástica
131
Small orchestra
4-Aug-19
View
Play (10:14)
View
View
Eresbil
Larghetto para grande orquesta con adición de corno inglés y arpa
397/13
Symphonic orch./
solo English horn/
obbl. harp
16-Jul-21
View
Play video (2:43)
View
View
A. Telletxea
w/permission
Allegro Marcial para orquesta con instrumentos de percusión
397/14
Symphonic orch./
percussion instr.
6-Sep-21
View
Play (1:28)
View
View
Public domain
Allegro Moderato para grande orquesta
397/11
Symphonic orch.
1-Sep-21
View
Play (1:51)
View
View
Public domain
Moderato para grande orquesta
397/12
Symphonic orch.
3-Sep-21
View
Play (1:19)
View
View
Public domain
Tres piezas para instrumentos de cuerda y arco
397/1-3
String quintet
(Vn(2)VaVcCb)
20-Jul-21
View
Play (3:00)
View
View
Public domain
Cuatro piezas para instrumentos de viento-madera y cuerdas
397/4-7
Solo flute, oboe, clarinet & bassoon
with strings
(Vn(2)Va(2)VcCb)
29-Jul-21
View
Play (7:19)
View
View
Public domain
Tres piezas para pequeña orquesta
397/8-10
Small orchestra
29-Aug-21
View
Play (5:35)
View
View
Public domain
Pastorela para oboe y sexteto de cuerda (dos violas)
397/5
Solo oboe w/ strings
(Vn(2)Va(2)VcCb)
5-May-22
View
Play video (2:02)
View
View
A. Telletxea
w/permission
Andante y Allegro para la oposición a la plaza de oboe de la Real Capilla
337
Solo oboe w/ strings
(Vn(2)VaVcCb)
5-May-22
View
Play video (10:25)
View
View
A. Telletxea
w/permission
Andante y Allegro para la oposición a la plaza de oboe de la Real Capilla
337
Solo oboe/piano (arrangement)
22-Sep-22
View
Play (9:38)
View
In work
A. Telletxea
w/permission
Andante y Allegro Moderato para flauta - Melodías para exámenes y concursos
385/1
Flute/piano accomp.
18-Jul-22
View
Play (5:53)
View
View
RCSMM
Dos piezas para fagot - Melodías para exámenes y concursos
385/2
Bassoon/piano accomp.
18-Jul-22
View
Play (4:50)
View
View
RCSMM
Aire marcial para trombón - Melodías para exámenes y concursos
385/3
Trombone/piano accomp.
18-Jul-22
View
Play (1:57)
View
View
RCSMM
Andante y Allegro para contrabajo - Melodías para exámenes y concursos
385/4
Double bass/piano accomp.
18-Jul-22
View
Play (2:03)
View
View
RCSMM
L'Addio nel Mare - Romanza for Mezzo-Soprano
406
S/harp or piano
6-Jun-19
View
Play (2:12)
View
In work
BNE
Pasodoble para banda militar
397/15
Military or
concert band
6-Sep-21
View
Play (2:26)
View
View
BNE
La Guerra de África - Cantata
340
Two choirs/piano
6-May-20
View
Play (10:58)
View
View
Eresbil
El Amanecer
355
TTBaritonB voices/
KB red.
2-Jan-21
View
Play (6:27)
View
View
BNE
El Crepúsculo
347
TTBaritonB voices/
KB red.
4-Jan-21
View
Play (5:01)
View
View
BNE
Solo original para trompa en Mi bemol y piano
349
E-Flat French horn/
piano
18-May-21
View
Play (1:56)
View
View
Public domain
Piezas para Clarinete
386-390
Clarinet/strings & clarinet/piano
NA
See Bibliog.
--
--
--
Various