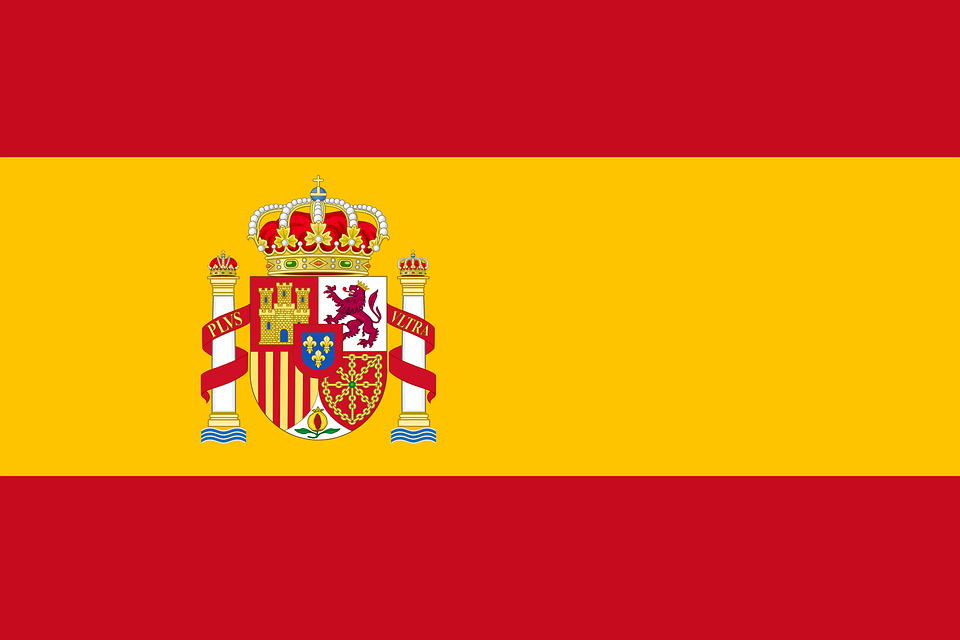 ESP
Hilarión Eslava y Elizondo (1807-1878)
A Short Biographical Sketch
Miguel Hilarión Eslava y Elizondo, eminent 19th century Spanish composer, musicologist, and educator, was born in Burlada, near Pamplona, Navarra, on October 21, 1807. He died in Madrid on July 23, 1878.
The early years (1807-1832)
Of humble origin, Eslava began his musical education at age 9, as a boy chorister at the Cathedral of Pamplona. Following a brief interruption in 1823 caused by war, Eslava resumed in 1824 his musical studies, focusing on the violin, cello, and bass, while at the same time beginning his religious education. His first compositions date back to this period.
In 1827, a barely 20-year old Eslava moved to Calahorra, in the Rioja region, to perfect his religious music studies. After a few months, in 1828, he won a competition for the post of Master of the Chapel of the Cathedral of El Burgo de Osma, in the province of Soria. His composition activity started to grow there while he continued his ecclesiastical career.
Eslava in Sevilla (1832-1844)
At age 23, Eslava applied for the posts of Master of the Chapel of the Cathedral of Sevilla and Master of the Royal Chapel in Madrid. His application to the latter was dismissed, due to his young age. In Sevilla, he lost the competition for the post by a narrow margin, but in 1832 he was ultimately awarded the job when the position became vacant. Eslava remained in Sevilla for almost 12 years, during which he composed a large part of his musical legacy, including several Misereres (the first one in 1833) and numerous religious pieces. Shortly after arriving in Sevilla, Eslava received his holy orders.

In Sevilla, the Navarrese maestro earned much popularity both in the musical world, and as an educator and as someone considered close to the people and the traditions of the city. During these years, he also began to work on his celebrated and comprehensive Método de Solfeo. This solfège textbook is still in use today.
The lack of resources of the Archbishopric (Cabildo, in Spanish) of Sevilla and Eslava's scant pay, drove him to seek out other sources of income. He found them in the dramatic arts, with his opera with Italian libretto Il Solitario del Monte Selvaggio in 1841, followed by La Tregua di Ptolemaide (1842) and Pietro il Crudele (1843).
Eslava's operas were enthusiastically received. The first two were staged in Madrid and in other Spanish cities. But the opposition of the church authorities of the time and the economic difficulties faced by theatres and opera companies cut the composer's operatic career short. Unfortunately, there is very little or nothing left of these operas today.
Madrid (1844-1878)
In August 1844, Eslava was appointed master of the Royal Chapel in Madrid, initially as a supernumerary (without pay) and finally in the titular role in 1847. He served in that capacity until the 1868 Revolution ("La Gloriosa"), which culminated in the dismissal from the throne and exile of queen Isabel II. In 1875, with the restoration of the Bourbon dynasty with king Alfonso XII, Eslava returned to the Royal Chapel, a post he held until his death three years later.
In 1854, Eslava joined the Royal Conservatory of Music of Madrid as a Professor of Composition. In 1866 he assumed the additional post of Director of the Music Section. He worked in both of these capacities until the fall of the monarchy and consequent reorganization of the academic staff of the Conservatory in 1868.
This was a period of great activity in Eslava's life. A large number of choral and symphonic works, the vast majority religious in nature, originate from this time. It is also during these years that Eslava fully developed his role as an educator and musicologist, with the publication of great works like the Lira Sacro-Hispana (1852-1860) and the Museo Orgánico Español (1854), as well as his treatises on harmony, composition, melody and musical discourse, instrumentation, and counterpoint and fugue, written between 1861 and 1870.
As the head of the Royal Chapel, Eslava endeavored to improve the archives and the quality of the music in the royal court. He also worked with other music professionals of the time to promote music culture in Spain, though organizations he helped establish, like España Musical.
Another characteristic element of much of Eslava's life in Madrid was his support and patronage of young composers and musicians, a salient example of which is Julián Gayarre (1844-1890), a fellow Navarrese and one of the most famous operatic tenors of his time. Of note also is the contribution of Eslava's nephew, Bonifacio (San Martín) Eslava (1829-1904) who, in addition to being his uncle's disciple and a composer on his own, became one of Spain's most prolific musical editors of the 19th century. It is largely thanks to him that much of Eslava's music has been preserved to this day. The site of Bonifacio's old printing house, later piano store and musical salon on Calle del Arenal in Madrid is today known as the popular music venue Teatro Eslava.
Eslava's health began to slowly decline in the early 1870's, after he developed a serious lung condition. His level of activity gradually decayed from that point on until his death in Madrid, on July 23, 1878. His body was originally interred in Madrid. His remains were later moved to Pamplona and finally to the place of his birth, Burlada, in 1919.
In appreciation for his musical and educational work, and for his service to the Spanish Crown, Hilarión Eslava was recognized during his lifetime with the Great Cross of Isabel la Católica, the Civil Order of María Victoria, and the Royal Order of Carlos III, the greatest civilian honor that can be bestowed in Spain.
"In order to learn, it is good to study; better to listen; and best to teach."